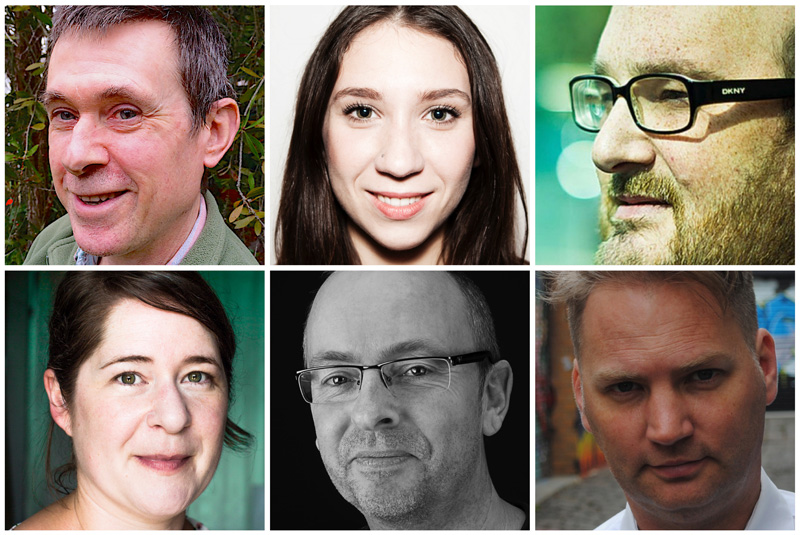 The Ledger Awards Organising Committee are very honoured and proud to announce the 2019 Ledger Awards Judging Panel. We have gathered a group of six experts in the field of comics – drawn from a mix of creators, retailers, publishers, scholars and commentators – to participate in the selection of recipients for this year's Ledger Awards. This year, the judging panel is:
Philip Bentley (Lead Judge)
Philip is a writer, editor and historian with a long history in Australian comics. A founding partner in the Minotaur comic shop (1977-89) he also coedited and contributed to two 1980s anthologies Inkspots and Fox Comics. He produced Word Balloons (2006-13), a magazine on Australian comics, wherein he chronicled some of the above events, collecting these writings in A Life in Comics (2013). He continues to have a sporadic career writing comics, most recently published in Going Down Swinging, Tango and Passionate Nomads, a former Ledger recipient.
Siobhan Coombs
Siobhan has been working in comics retail at Kings Comics for over 10 years. She hosts the podcast Serious Issues, and runs the monthly women's comic book club Queens of Kings.
Brendan Halyday 
Brendan is a comic writer, artist and editor best known for his work on the indie comic series Panic! and XCT – Xtreme Champion Tournament. Brendan has been involved in the Melbourne Comic Creator community for many years where he takes an interest in assisting and encouraging creators. Brendan is the owner of comic collectibles business Brendan's Comics and the printing and consulting service, The Print Broker.
Dr Elizabeth MacFarlane
Liz is a writer and academic at the University of Melbourne where she teaches Graphic Narratives, Theory for Writing and Short Fiction. She is co-director of artists residency Comic Art Workshop, co-director of comics publishing concern Twelve Panels Press, and chief investigator on the collaborative Superheroes and Me research team. Her writing has been published in journals such as TEXT, New Scholar, Axon, New Antigone, Meniscus, Visible Ink and Space. She published her book Reading Coetzee in 2013 and is currently working on a novel based on the life of Madame de Warens.
Stuart Medley
Stuart was a founder of [sic]BAG Comics back in the 90s, the winner of Adventures in Comics UK, 2013, and comics-artist-in-residence at the Maison des Auteurs, Angoulême, in 2013/14. He is an illustration lecturer and has presented workshops in the UK, Europe and China. Stuart is art director and illustrator for Hidden Shoal, a critically acclaimed record label in its twelfth year with a roster of international artists. He is a founder of the Perth Comic Arts Festival.
Lucas Testro
Lucas is a filmmaker and podcaster. He has written and directed for television (Neighbours; Winners & Losers), theatre (Songs For Europe) and short film (including the superhero comedy Capes and the time travel comedy I'm You, Dickhead). He was a co-host of the former comics podcast Noncanonical, and is currently producer and co-host of the Radioactive Lounge comics podcast, nominated in 2017 for Best Pop Culture Podcast in the first ever Castaway Australian Podcast Awards.