Here's something we don't see enough of! 2022 Ledger of Honour recipient Norman Clifford celebrating his award and reading all about himself in last year's Annual.

These wonderful photos capturing the moment, taken by Mr. Clifford's daughter, Vicki Sach, were sent to Nat Karmichael, head of the Ledger of Honour Committee, with permission to show them off.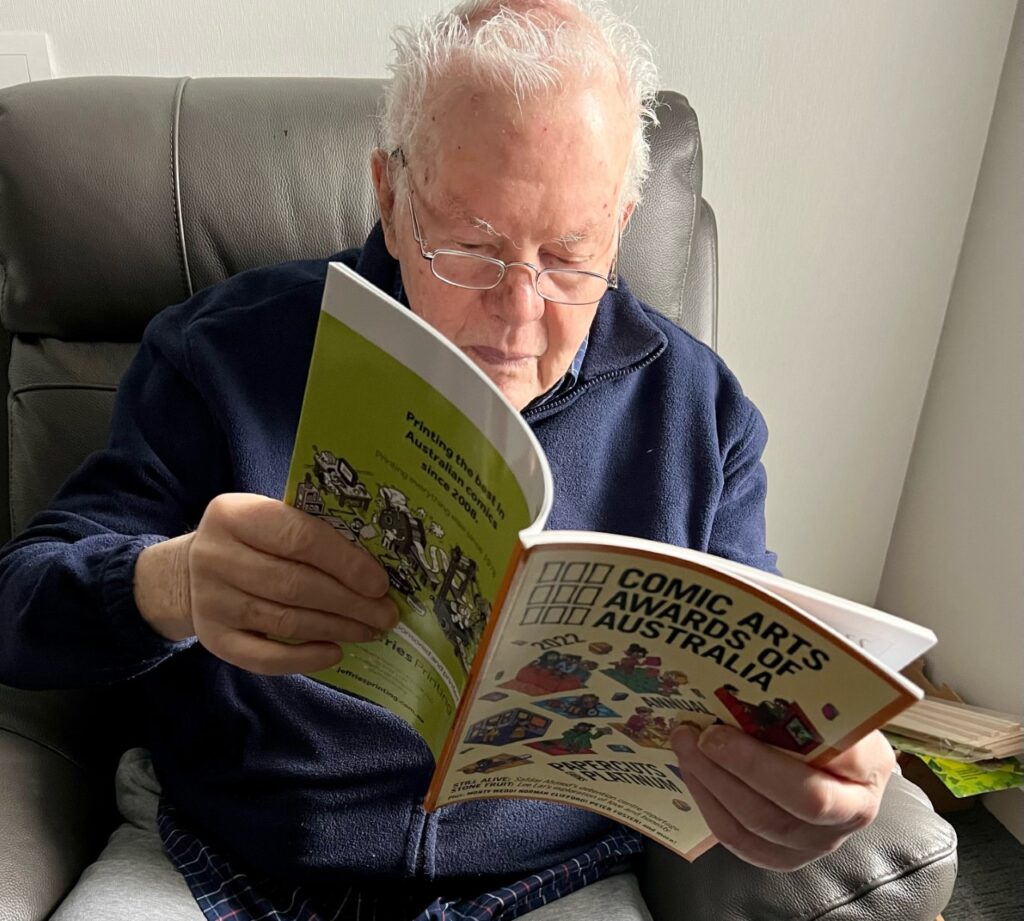 Again, congratulations Norman Clifford… and thank you for your career contribution to the Australian comic arts!