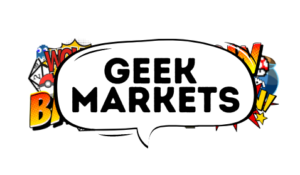 GEEK MARKETS next FREE pop culture event.
On 29 April 2023, Fitzroy Pavilion, Exhibition Park. will once again be completely dedicated to everything geek! films, series, cosplay, comics, games and entertainment. Visitors can share their geekiness passion during the biggest FREE pop culture in Canberra.
Always wanted to meet comic artists and cosplayers or are you a fan of series, movies, esports or cosplay? Whether you're that board game geek or prefer to shop for geeky merchandise from the best local and Interstate geeky artists, creators & traders… Geek Markets has it all, and more than you could shake a Wookie at!!
Be prepared for a great weekend full of entertainment and memorable moments. Share your passions with others or make new friends!!
WHERE?
Fitzroy Pavilion, Exhibition Park in Canberra
WHEN?
29 April 2023 9:00 AM – 5:00 PM
Geek Markets is held at Exhibition Park in Canberra (EPIC)
Exhibition Park in Canberra (EPIC) is a Territory owned multi-purpose events facility, located at the gateway to the Nation's Capital.
Geek Markets is a fantastic place to bring the whole family along. The event is an all-inclusive, exciting environment, with entertainment for both you and your children. Children are to be supervised at all times. Geek Markets makes every attempt to create a safe and secure environment, and this will be ensured if everyone works together to prioritise this.